Appleton Real Estate - September 2021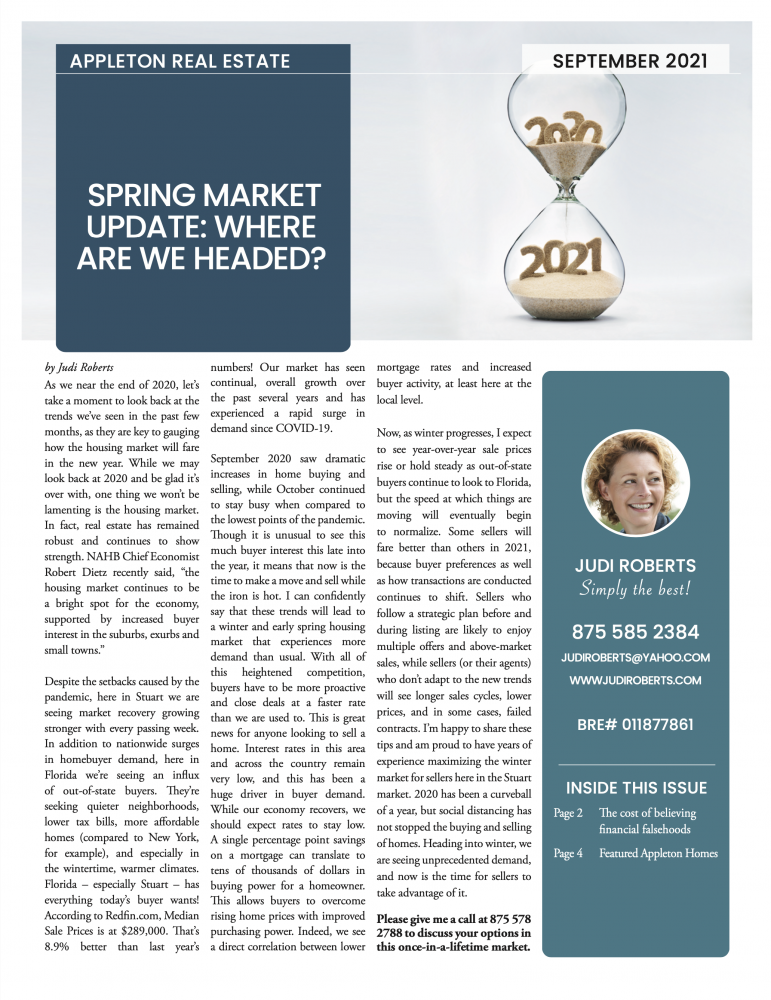 Welcome to My e-Newsletter. This is your welcome paragraph. You can write anything you want here. Simply click on the text to start editing. Once you click on the text you will have options such as bold, font color, font size, etc...
| | |
| --- | --- |
| Looking to buy in Appleton? | Looking to sell your Appleton home? |
Spring Market Update: Where are we headed?

As we near the end of 2020, let's take a moment to look back at the trends we've seen in the past few months, as they are key to gauging how the housing market will fare in the new year. While we may look back at 2020 and be glad it's over with, one thing we won't be lamenting is the housing market. In fact, real estate has remained robust and continues to show strength. NAHB Chief Economist Robert Dietz recently said, "the housing market continues to be a bright spot for the economy, supported by increased buyer interest in the suburbs, exurbs and small towns."
Los Coyotes Diagonal, Lakewood, CA 90713


$700,000.00

4277 Nelsonbark Ave, Lakewood, CA 90712


$600,000.00
The cost of believing financial hoods
Researchers call them biases, though we know them as beliefs, often deeply held and, over time, ruining our financial lives.
A team of behavioral researchers at Morningstar, using survey data from a University of Chicago survey, quantified how four biases lead people to have less in savings, more debt and lower credit scores. Based on survey responses, 1,200 participants were sorted into three buckets: financially vulnerable, financially coping or healthy. Any of these sound familiar?